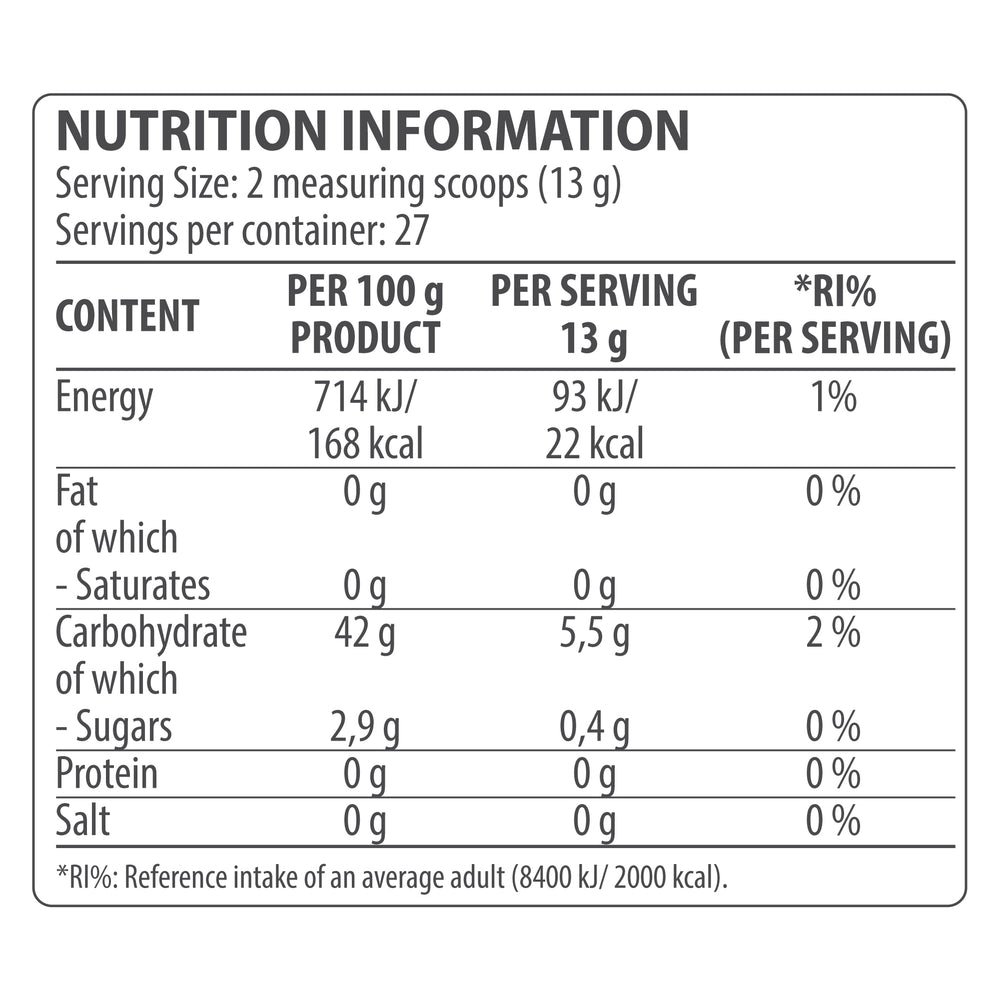 EAA Amino Essential – Bubble gum flavoured, Essential Amino Acids, Vitamin B6 containing foodstuff intended to meet the expenditure of intense muscular effort especially for athletes with sweetener.
Vitamin B6 contributes to normal energy-yielding metabolism and normal protein and glycogen metabolism.
Instructions for use: Mix 1 serving (13g) with 250 ml cold water. As a food supplement consume 1 serving daily; between meals, during or after your workout.
Storage conditions: Store bottle tightly closed between 5-30°C (41-86°F). Keep away from direct heat, moisture and sunlight. Do not store for more than 6 months after opening.